Buying with Beacon
Learn more about how Beacon has made it easier for you to buy a small business.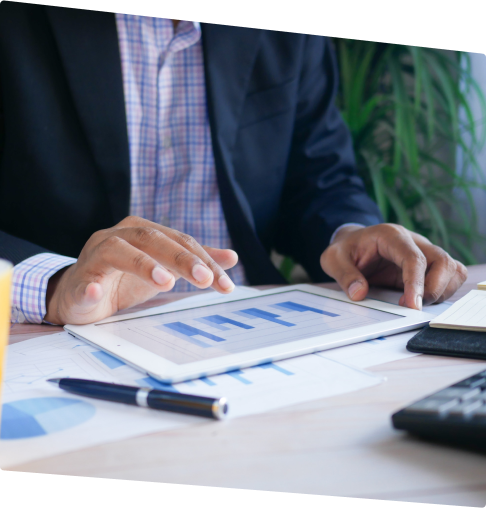 Our goal at Beacon is to enable buyers to go from initial interest to a closed deal within three months.
Streamlining the Buying Process
Thanks for your interest in buying a small business with Beacon! We've invested in making your experience as seamless as possible. We strive to get you all of the information you need to make your decisions as efficiently as possible while still respecting the confidentiality of our sellers. Keep reading to learn more about what to expect when you buy a business with Beacon.
We specialize in selling small businesses with revenues from $500K to $10M+. This focus allows us to dial in our process and help you navigate the transactions as efficiently as possible.
Beacon's Buying Process
At a high level, you can expect a transaction with Beacon to more or less follow the 9-step process outlined below.
Set up your profile
Answer a few brief questions and sign a confidentiality agreement to get the owner comfortable with sharing sensitive information about the business.
Chat with a Transaction Advisor
Have a quick call with a Transaction Advisor so we can help find the right small business for you and help answer any questions you have about the process.
Review Business Documents
We'll securely share all of the key information that you need to evaluate the business.
Preliminary Diligence
Study the confidential information in consultation with any advisors. Our Transaction Advisors will help answer any questions and can connect you with financing, legal, and accounting resources.
Meet the Seller
Get to know the Seller and ask any additional questions you still have after reading the business documents.
Draft the Offer
Sign a Letter of Intent (LOI) to lay out the key terms of the deal and reserve the exclusive right to buy the business for some period of time.
Arrange Financing and Complete Diligence
Secure all personal or 3rd party financing to buy the business and complete all remaining due diligence items (e.g., inspecting company vehicles).
Purchase Agreement
Finalize a Purchase Agreement that defines all of the terms of the sale and how the business will be transferred over to you as the new owner.
Close Transaction
After signing the Purchase Agreement and closing documents, money and keys finally change hands and you take over the business.
Interested in buying a small business?
Subscribe to our Listing Alerts for early access to new listings and the latest resources for navigating small business acquisitions.
Frequently asked questions
Owners are cautious about sensitive business information being shared broadly without a confidentiality agreement (also known as a non-disclosure agreement or NDA) in place. Before signing an NDA, we can only share the key points about the business without specifically identifying which business it is. For the most part, we try to include as much of this information as possible in the listing.

You are welcome to schedule a call to ask questions before signing the NDA and we will do our best to answer them while respecting the confidentiality of the seller.

For each listing, we'll securely share all of the key information that you need to evaluate the business. There are two levels of access we provide to prospective buyers.

After signing a confidentiality agreement but before signing a Letter of Intent (LOI), we share access to a confidential information memorandum, bookkeeping reports (e.g., Profit and Loss Statement, Balance Sheet), anonymized customer lists, and equipment lists. After a buyer signs an LOI, we then provide access to full customer lists, tax returns, and bookkeeping reports.

Unlike most brokers, we have tried to keep your profile as brief as possible while still learning enough about your interest to get the seller comfortable sharing access to confidential business information.

Your profile should take less than 5 minutes to complete and asks questions like your contact information, location, occupation, what type of business(es) you have owned in the past (if any), how you plan to finance the business, and your approximate credit score.

We create a confidential information memorandum for each listing which outlines all of the key details you need to evaluate the business at a high level. The following is a list of the type of information typically included: business history, financial overview, locations and facilities, services, operations summary, employees, customer segmentation, marketing, business analysis, growth opportunities, reason for selling, transition period, deal allocation, ideal buyer profile, and photographs.

A vast majority of buyers who complete the introductory call, set up their profile and sign the confidentiality agreement are granted access to the confidential business documents. Given the sensitivity of the information, sellers want to ensure it is shared with qualified and serious buyers.