We're on a mission to empower main street
Small businesses form the backbone of our nation. They are the auto mechanics, the janitors, and the landscapers. They keep our world turning and, in doing so, employ over 60 million Americans.
Yet for too long, the owners of these businesses have been pouring their life's work into starting and growing a small business only to liquidate and close up shop when it comes time to retire.
On the other side, hundreds of thousands of entrepreneurs start new businesses each quarter. Nearly half of these businesses are closed within the first 5 years. They struggle to acquire customers and generate profit.
Our goal is to make it easier to buy and sell a small business. We'll enable the current generation to retire soundly, while the next can unleash their entrepreneurial spirit.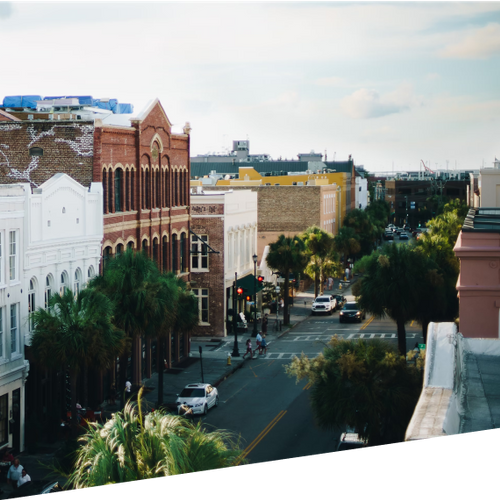 Get a complimentary valuation
No obligation, no hassle.
We are specialized

We specialize in selling main street businesses with revenues from $500k to $5M+.

We only work with business owners and buyers that are interested in selling or buying established and profitable businesses at a fair price based on historical earnings.

We don't try to sell every type of business and we don't work with buyers or sellers with unrealistic expectations.

We are streamlined

This focus allows us to invest in streamlining the acquisition process for both buyers and sellers.

Business owners are incredibly busy running their company.

Buyers are bogged down sourcing and evaluating acquisitions using antiquated technology and processes.

We've reimagined the people, processes, and product to optimize the acquisition process for everyone involved and built relationships with a network of financial and legal service providers that can support buyers and sellers every step of the way.

We value buyers

More than ever, after COVID-19 we are seeing buyers coming from more diverse locations and backgrounds (e.g., entrepreneurs who want to own a business in their industry, local business owners expanding their business, acquisition entrepreneurs, passive investors, private equity, search funds, etc.).

Marketing to local buyers and being overly reliant on business listing sites is unlikely to find you the right buyers nowadays.

Reaching every type of buyer requires a unique marketing plan (ranging from hyperlocal to national) and a buyer experience tailored to each type of buyer that makes a great first impression (learn more about Buying with Beacon).

In this new buyer landscape, we confidentially market our listings to all of the right buyers using hyperlocal, regional, and national advertising (digital and offline), our online community for buyers, and proprietary relationships we've built up with qualified buyers.

We align incentives

We are able to offer a unique engagement model that better aligns our incentives with sellers and buyers.

We only charge sellers a 7.5% commission when you sell your business, so it's completely free to test the waters.

We want our sellers to work with us because they want to (not because they have to) so we give them the option to opt out of their engagement agreement at any time with only 30 days' notice.
William Fry
Founder and CEO
William founded Beacon to make it easier to buy and sell small businesses.
Sam Domino
Transaction Advisor
Sam is an exit planning expert, combining years of experience working with small business owners with extensive knowledge of traditional and SBA financing.
Katie Lamar
Business Development Representative
Katie works with buyers to find businesses that meet their entrepreneurial objectives.
John McCleary
Transaction Advisor
John leverages his real estate experience to help sellers and buyers start their next chapter.
Will Simmons
Transaction Advisor
Will knows what excellent service looks like from his background in mergers and acquisitions at Wells Fargo.
Claire Frankel
Product Lead
Claire builds the product empowering the next generation of entrepreneurs to realize their dream of business ownership.
Jon Miller
Senior Software Engineer
Jon writes the code that helps our buyers discover and evaluate businesses.
Anthony Schurz
Marketing Lead
Anthony managers our hyperlocal, regional, and national marketing campaigns.
Tadas Antanavicius
Marketing Lead
Tadas optimizes our listings to make sure they show up in search engine results.
Chris Muth
Community Manager
Chris manages our Buyer Program and Exit Planning communities.
Interested in buying a small business?
Subscribe to our Buyer Updates for early access to new listings and the latest resources for navigating small business acquisitions.